An innovative way to create funding solutions for Charities, while providing Global Brand Awareness for Sponsors.
This is Branding, with Integrity.

We have a mission. A simple goal. Create a product that can offer three things:

A funding and education solution for Charities that can become a means of self-sufficiency.
An innovative way to build engaging global Brand Awareness for a Sponsor that transcends traditional branding outlets, reaching people at their core in the millions.
Award-caliber "scripted" media - Films, Tele-Web, Short and Stage content, our almost 100 professional Artists can become immersed in and portray.

We have done this, and it is a roadmap to success. Through the "Cause Production" (scripted media productions...no reality programming), we are able to provide Charities a global product that can generate revenues in perpetuity, create a Brand Awareness vehicle designed at the script level around your Brand that will reach the hearts and minds of people like never before and, provide our brilliant Artists quality meaningful productions to be part of that can win Oscars, Golden Globes, Emmy's, Tony's and so on.

For the cost of producing a single 30 second commercial; the cost of placing a single one-day, one page ad in a newspaper; even the cost of a radio ad - we can produce riveting, dramatic scripted Film, Tele-Web, Short or Stage content - Brand rich throughout - that will reach the world like never before, all the while promoting a charity's funding and education needs. This is Branding...with integrity.

Cre8tive Differences is a fully equipped, fully crewed Film & TV Studio system, with almost 100 seasoned, working Artists involved, maintaining a '4K' Digital Workflow and assuring the highest level of production value across all products. Cre8tive Differences (C8D), one of the first nonprofit film studios on the planet, specializes in producing and distributing high value, micro- to low- budget media content, crewed by veteran filmmakers and cast via an array of talented and recognized Artists.

Like any other Studio, we fully produce Feature Films, TV/Web Series', Festival Shorts & Stage Events, releasing our product across ALL Traditional & Digital distribution models, globally. Adding even more value to our product - several film, TV and social media Stars have pledged their involvement regarding our Sponsored Productions. C8D currently has over 80 scripted Film, Tele-Web, Short & Stage productions ready for Sponsorship, across several genres to include comedy, horror, thriller/mystery, action, drama, sci-fi and more.

Our distribution covers both traditional release across national and international markets (200-1000 theaters, Bluray, Cable and Broadcast Networks), as well as major and 'niche' digital outlets such as Netflix, Amazon, Itunes, Hulu, XBox, Steam and YouTube.
---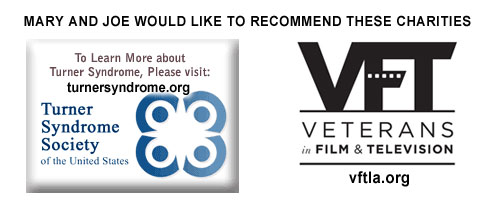 ---
LOOKING FOR SPONSORSHIPS, PHILANTHOPIC BRANDING SOLUTIONS OR WAYS TO HELP CHARITIES BECOME SELF SUFFICIENT?
CRE8TIVE DIFFERENCES IS A 501(c)(3) Nonprofit Organization
We are a charity, that helps other charities, create funding and education solutions, via sponsored media arts.